Trib's Agent Collective
When you join The Agent Collective at Trib, you're a part of a discrete and disguised selected group of people. The Collective is a community filled with influencers and key shakers and movers within different industries which lay close to us. We have decided to create the Agent Collective with the objective of partnering with key people to support and represent each other. 
For us an invitation to join Trib's Agent Collective is more than just an invite. It's a commitment from our side to welcome you to participate in events, dialogs and meet ups where we help you to strive, to grow and succeed. It is an invitation to represent a partnership in order to benefit from one another.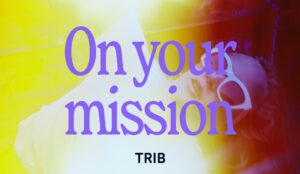 Partner with us
According to us it's quite straightforward to be honest. For each business referral which is created by you, you will receive a 15% (of the total assignment fee) reward and paid out after a completed assignment. The Agent Collective is a non-discriminatory community where we require that all members have a registered company with the ability to invoice us. We will create an agreement between Trib and yourself which defines the terms and conditions prior to collaborating with each other. 
Once we are up and running you will be assigned a personal contact person at Trib who will be your closest contact while we collaborate with each other. For more details concerning the Agent Collective terms and conditions, please do reach out to your contact at Trib and we will walk you through the rest.
Overall responsible for our agent network is Anusha Nayar, our Marketing Director, who you can easily reach via her contact details found here.