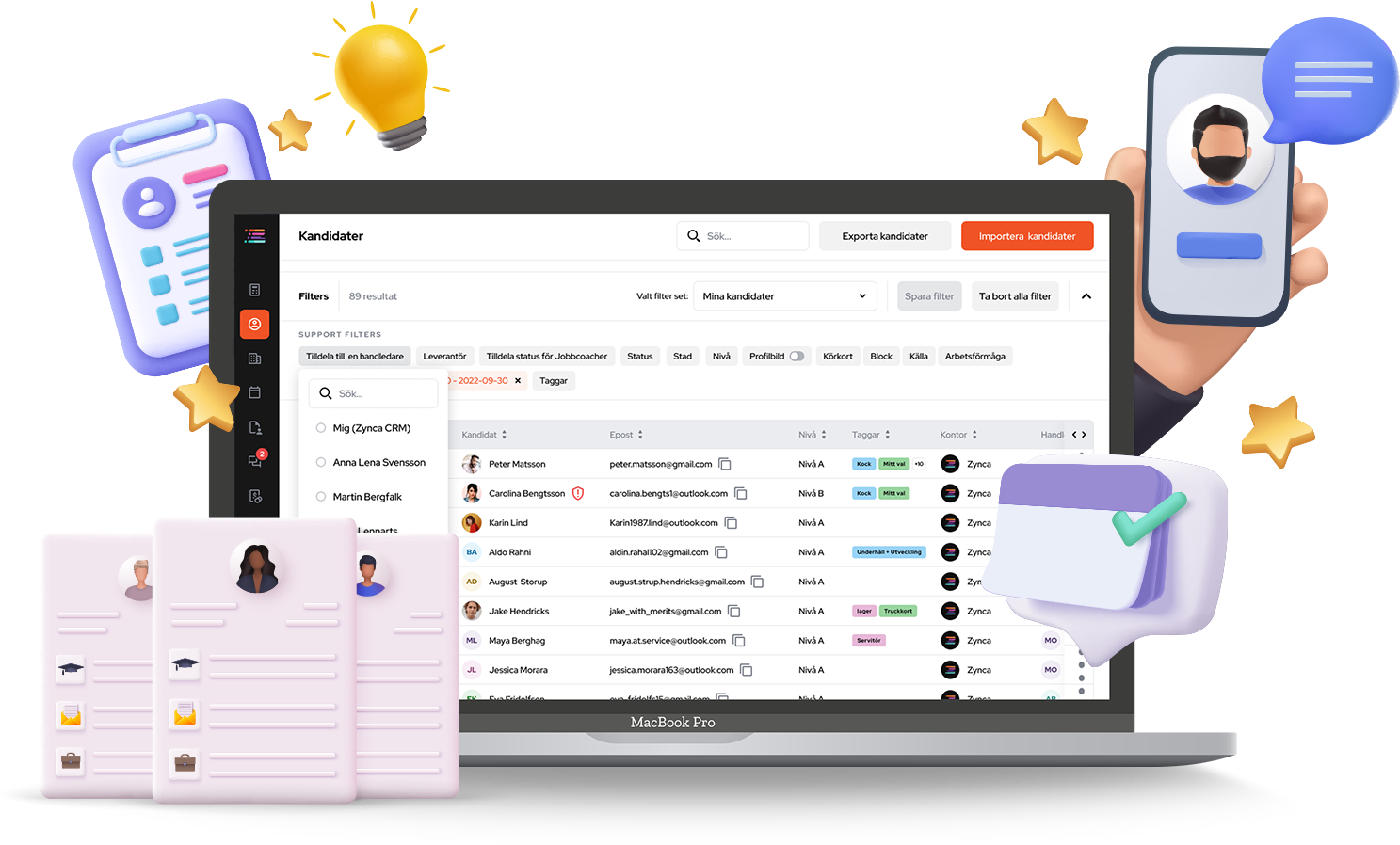 Zynca offer a CRM-product focused on helping people enter the working life as well as a ATS (Applicant Tracking System) so that the companies that are looking for workers can find them easily. Zynca are working a lot together with Arbetsförmedlingen to match jobs with the right candidates.
Social sustainability is a big thing at Zynca with platforms that supports inclusion and diversity.
With about 20 employees, Zynca are in the middle of an expansion and with investment in the back the focus on new features and great UX-design is lacking – this is where you come in.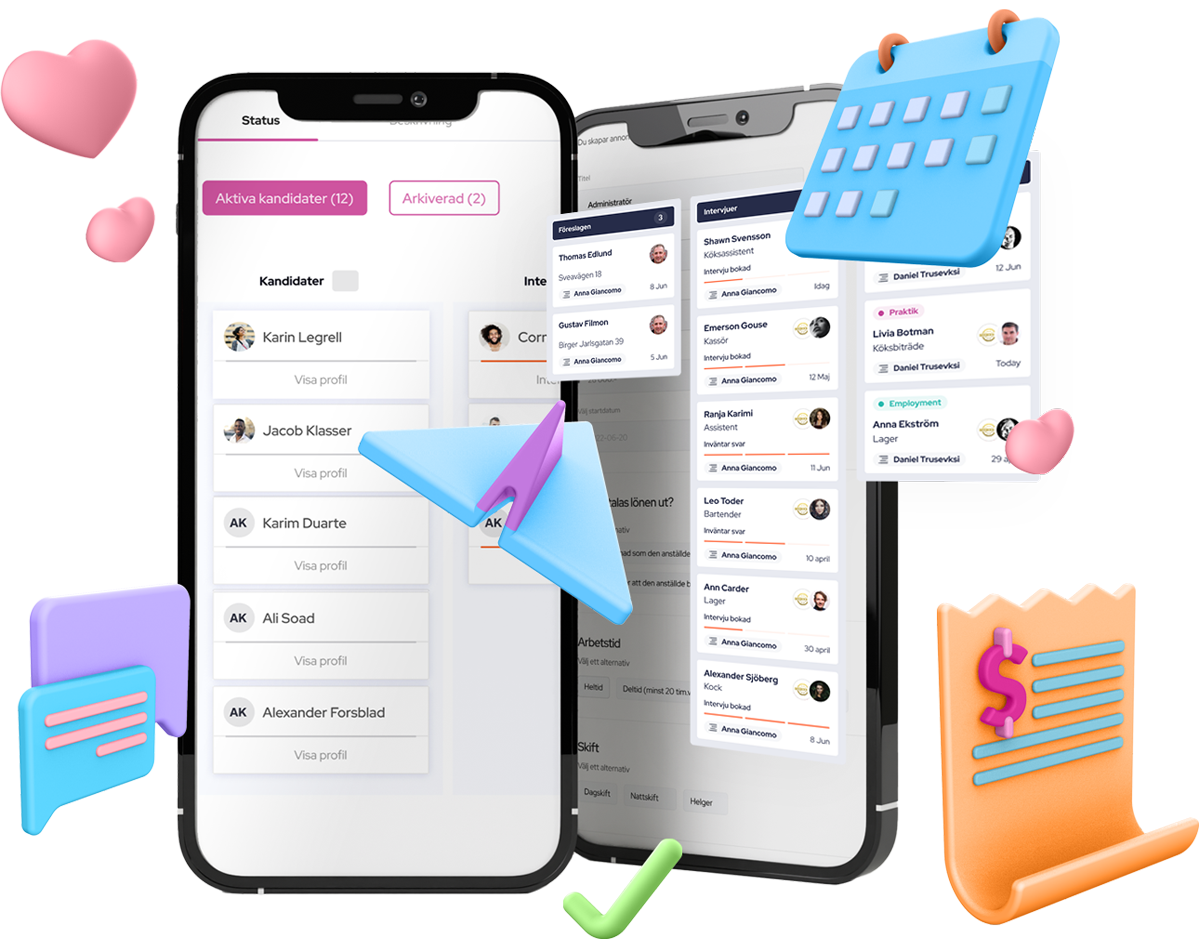 As a Lead Product Designer at Zynca you will, with full ownership, drive the overall Design process and Product progress ahead. Already today there are new functions and features that just wait to be designed and implemented. You'll work with stuff like interviews, product discovery, experiment, UX, UI and implementation. And you love being part of this broad palette of product design development.
Zynca really values if you have worked in a similar environment. Being at a startup often means a broad role and the same goes here as well, but don't get me wrong, this is a very product focused position. You won't find yourself making roll-ups to a fair, don't you worry.
Take the chance of being part of a fun journey with a bigger purpose!