Hemsö is the leading owner of properties for public use in Sweden.
Their vision is to strengthen the backbone of our society. Their business is based on owning, managing and developing properties for nursing homes, education, care facilities and premises for the legal sector. 
You have experience running agile projects using technical suppliers, managing internal stakeholders and their different perspectives.
The ideal candidate will have a proven track record of successful digitization projects and will have strong leadership and communication skills. As a person you are curious and not afraid to break new ground.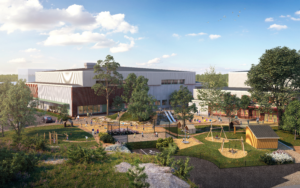 Responsibilities
Develop and execute a long-term digital strategy to ensure the company's success and growth

Stay up-to-date on the latest digital trends and technologies such as AI/Machine Learning

Analyze data and make data-driven decisions

Lead and manage cross-functional teams in digitization projects

Communicate effectively and build relationships with stakeholders
We think that to be able to perform and enjoy this role you are/have:
A couple of years of experience in leading digital projects from start to finish.

A people person who is keen on inviting and including important parts of the organization in the projects.

You take delight in driving digitalization changes both in the organization and in the industry as a whole.
Are you looking for a chance to make a positive change for society, let us know below!